It's that time again! Spotify most-listened to playlists are circulating as Mariah Carey sings us home. Our days are short and nights are long but we're all hunkering down to stay cozy and warm. Businesses are charging forward with a final initiative to close out the year. Sales teams are doing their best to seal one last deal as marketers everywhere attempt to wrap-up their 2022 efforts into pretty little packages with bows.
If you work in content you know what this all means — it's whitepaper season.
Just us? Ok, haha. Jokes aside, it's been a whirlwind of a year for Content Matterz. Together, our team shared a myriad of personal and professional milestones. We dug into the work and, after a few years of keeping to ourselves, were able to re-enter the world, get back to our communities and resume doing some of our favorite activities.
That's why we're not even a little bit bashful to hop on the popular, annual trend of sharing our best-of-year highlights. Drumroll please…
Top 2022 Content Matterz momentz
In no particular order, here our some of our favorite stats:
We delivered more successful client content and strategy than ever before
In 2022 we hit our groove and helped 31 clients on nearly 600 projects! Our writers wrote with a frenzy, our strategists strategized with fervor and together we completed email campaigns, blog posts, social media captions, eBooks, whitepapers, brand messaging frameworks, case studies and more!
Our fully-remote team found opportunities to come together!
We love working from home, because that means when we meet in real life it's oh so much more impactful. This year, we managed to sneak in an all-team retreat in June, a couple of dedicated marketing strategy sessions, an invite-only writer's meeting in our nation's capital, a few "power 1:1:1s," and even attended some in-person conferences together!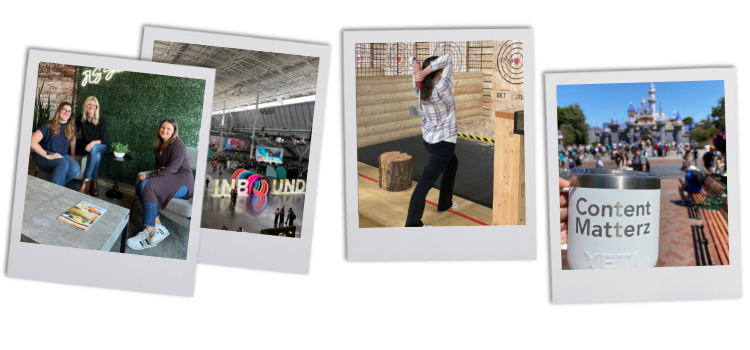 We went to INBOUND
Speaking of conferences, our leadership team met up in Boston to attend the hottest content marketing show, INBOUND! We learned a lot, ate cannolis, and came back to work with fresh inspiration to carry us through the rest of the year.
Live music made its triumphant return to our lives
Like sales and marketing or peanut butter and jelly, if you have spent any time around creatives you know when we're not making content magic, we're jamming out. After the pandemic halted our chances to attend concerts our team was first in line for some truly amazing shows. This year, we saw some of our favorite bands, including: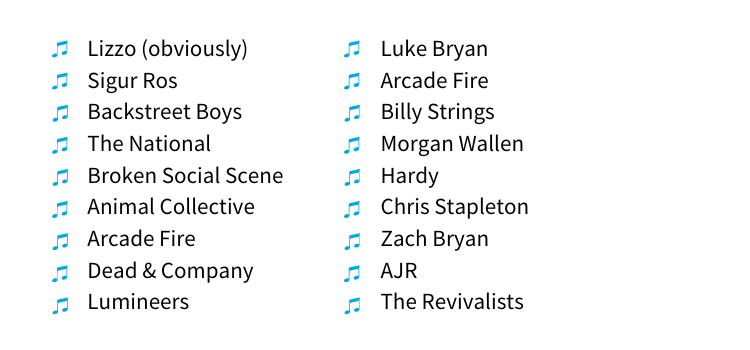 We rocked a pitch in front of more than 300 attendees!
With Biz Development Director Kara McKenna leading the charge, it was a true team effort to share a little Content Matterz magic with some of the neatest SaaS companies in the market. We had a blast at the Sam Sales 'Show Me You Know Me Charity Event' and helped raise money for a good cause.
Individually we celebrated some incredible life events!
When we weren't standing in line to get into concerts our team was busy living our best life! In 2022 we traveled to places like Norway, Italy, and the UK. We went camping. We attended a shocking number of professional hockey games and kiddo soccer matches. Some of us ran half marathons! One of us got married. Many of our teammates were able to reconnect with family and old friends. All in all, success!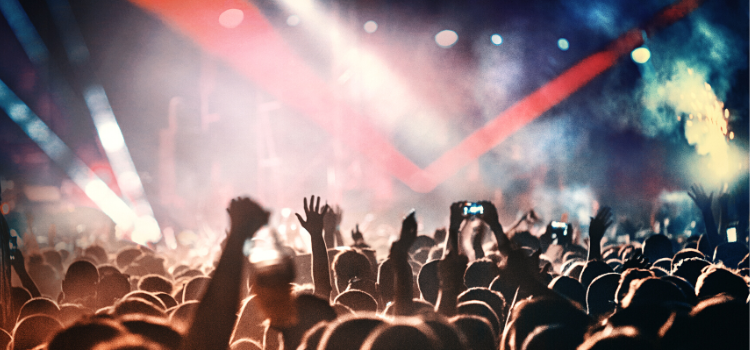 Looking ahead
Here's to 2023! Thanks to all our great clients who were along for the ride this past year. As we start noodling on our 2023 resolutions we're excited to keep up the energy as we move forward (and curious what is next after whitepaper season)!
Need help getting your 2023 content marketing strategy rocking and rolling? Reach out today to schedule a strategy session to start the new year off right!