We are more than halfway through our second year of a global pandemic and the event industry is finally picking up steam. We can physically mingle again! And we are actually getting pretty good at the health and safety thing. But that's not all we have to look forward to.
After nearly a year and a half of social unrest, event marketing teams are working to be more diverse, inclusive, and equitable. Here are three major trends you can expect to see in the event world in 2022.
#1: In-person events are back, hybrid is here to stay
Live events are back, baby! For the first time since forever ago (what even is time during a pandemic?), we can confidently say that comfort levels are rising with regards to meeting in person.
Only 14% of respondents reported that they would not feel comfortable attending a live event when surveyed in Q3 of 2021. Event planners are taking full advantage, with 78% currently planning in-person events for 2022.
Don't get too excited, though. Hybrid events are past their awkward phase and aren't going away. In spite of the return to in-person experiences, two-thirds of organizers say they will be planning a hybrid event and 64% will continue to use virtual aspects at their live events to maintain these benefits.
Here's why hybrid events are here to stay:
Better event data: Events forced to move online in the last 18 months have been able to harness data to understand how their content was being consumed in more detail than ever before—and stakeholders got used to the results this knowledge generated.
Greater reach: Giving attendees the option to attend in person or online means a lot more people can get involved. With venue capacity plus an almost limitless online capacity, events can have a greater reach than ever before.
Flexibility: When an event is set up for hybrid, it becomes disaster-proof. In the case of any sort of issue with the venue or changing health guidelines, organizers are in a better position to get on with the show—even if it needs to pivot to 100% virtual at the last minute.
#2: Events will highlight societal issues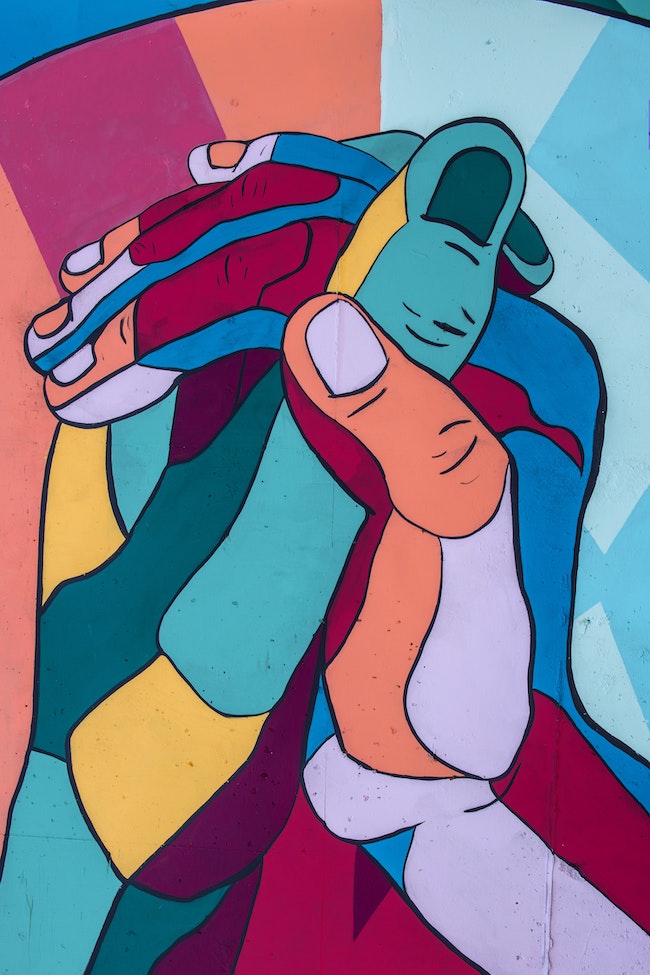 The worldwide Black Lives Matter protests of 2020 and our intensifying climate crisis have prompted many people to think more about the ethics of their purchasing decisions in the last two years. The younger generation (ages 16-26) is especially concerned—94% of them expect companies to go public about their positions on important social issues.
Companies are listening, and 50% of CEOs say they intentionally emphasized efforts toward environmental, social, and governance issues in 2021. This may be because high-growth brands and established equity metrics tend to correlate, and 57% of consumers reported being more loyal to brands dedicated to addressing social inequities.
We can see examples of this showing up in the conference world at NRF 2022: Retail's Biggest Show, which will be featuring the FQ Equality Lounge, a room dedicated to presentations on DEI (diversity, equity and inclusion) issues. Statements detailing action steps an event is making toward sustainability, such as RSA Conference's RSAC Gives Back page, are becoming commonplace on event websites.
Expect to see this trend continue to develop in the event industry, as sustainability and DEI persist as focal points for event planners.
#3: Streamlined health and safety protocols
Covid-19 has put sanitary measures at the front of the public's mind. Attendee safety is reported as the biggest obstacle to event planning, while 48% of event designers say commitment to following local health guidelines is the most important concern when it comes to venue selection.
The return of live events means organizers have and will continue to show up for these challenges by checking vaccination status of attendees or requiring negative COVID tests to enter venues.
One organization that sprung up to take on this work is Curative Health, which provides free rapid and PCR testing at kiosks set up outside venues in large cities around the US. Another company, EventScan, offers unique thermal scanning stations for speedy temperature-taking, and consulting services for venues trying to adhere to local health guidelines.
Lower-budget events may opt to train their own team for these challenges using courses that have popped up for this purpose, such as The Event Leadership Institute's Pandemic Meeting & Event Design. Regardless of how it is accomplished, these new concerns and how organizers manage them will make or break events this coming year.
Get in on the fun
It's clear that 2022 will be an exciting year in event production. Now is the time for brands to capitalize on these trends and make the most of this new version of a flourishing industry. Will your company lead the way?
Trend awareness is just one important aspect of putting on a successful event, but it's easy to feel overwhelmed by all the moving parts. Want to guarantee your event moves your company where it needs to go? At Content Matterz, we can help you market your next event to reach your goals. Connect with us today to start strategizing.