As a marketer, I've found myself as a fly on the wall for many leadership-adjacent conversations. Access to the reasoning behind business decisions enables me to better execute on everything ranging from one-off social media posts to integrated marketing campaigns. But my number one revelation? Companies need internal communication as a central pillar of their business development strategy.
Whether your team is five or 5,000, internal communications can make or break your organization. Read on to learn how to boost engagement and why successful companies can't skimp when it boils down to marketing to their most important customer — the employee.
Get the whole crew on board
A rowing team clearly understands the objective: reach the destination as efficiently as possible. This means the whole group must paddle in unison, listen to the coxswain and trust their fellow crew that everyone is doing their part to cross the finish line.
If your organization is not articulating the "why" of what you are doing, how can you expect your employees to perform in a way that supports your business directives?
When you share your goals, a few tips for creating alignment across your organization are:
Communicate clearly, plainly, and regularly. Outline your goal, define the steps to get there and consistently remind people why you are doing it (and how you are progressing).
Choose a champion (or two). A high-visibility person can give a face to your objectives and serve as both a leader by example and a mediary who provides guidance or addresses concerns.
Create opportunities to help everyone feel included. Whether it's networking or educational events, company swag to proudly wear or social media posts that your whole company can help amplify, connecting your people to your company is a huge component of internal communications that can have resounding, long-term effects.
Having a solid strategy for reaching the finish line means that everyone understands where you are going and what needs to happen to get there.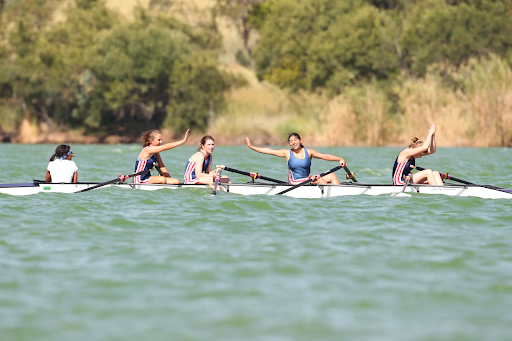 Ditch the bland brand voice
You spend time and money to develop an external personality that will resonate with your prospects and customers. So why would you skip an opportunity to connect with the people poised to evangelize your company?
Just because you have serious goals doesn't mean you need to send out cumbersome emails that no one inside your organization wants to read. From sharing high-level leadership aspirations to day-to-day HR updates, infusing your internal communications with personality is one way to encourage your workforce to actually read the dang memo (and better yet, follow through with what you need them to do).
Instead of forcing your employees to sift through dense text or make sense out of an overly-complicated KPI report, a talented internal communications manager can help engage your organization via:
A punchy and regularly-scheduled internal email that shares company wins, celebrates individual achievement and offers digestible snippets on organization-wide initiatives.
Putting actionable information directly into your employee's inboxes (i.e., "Click this link to like and help amplify our latest social media post so all our clients can know about X.")
Translation! Your internal comms team member can help take your business objectives from boring business jargon to approachable, understandable lingo.
If you want your company to pay attention to your announcements and emails, write in a way that is engaging, simple, and showcases a little bit of that brand you try to personify externally.
Foster connection and community
Any great leader knows: employees are your company's most important asset. From helping you achieve those revenue targets to assisting in the recruiting of top talent, your existing workforce is the key to unlocking business success.
Remembering to treat your employees like customers is a way to set parameters for leadership to ensure that you approach them with empathy, consistently provide them with messaging (of your "why") and create a sense of connection around shared goals.
With remote and hybrid work, things might look a bit different these days, so encouraging community is more important than ever before. Internal communications can help to connect people across your company to help them feel included and part of your greater organizational mission.
Like the rowing crew, we're in this together. At Content Matterz, our senior copywriter (and author of this blog) is just one of our employees passionate about internal comms. If you'd like some assistance communicating your big business hopes and dreams with your people, reach out to see how we can help!