If you've ever hosted a networking or marketing conference–whether virtual or in-person–you know that your post-event follow-up is just as important as the event itself.
You may have caught our tips for event marketing excellence. Now, it's time to turn up the heat with memorable post-event gifts. One way to engage with attendees after your event is to send them home with some swag. But rather than sticking with the boring water bottle or drawstring bag, why not choose some takeaways that will really make your company stand out?
Read on to discover our 7 favorite event takeaways to give your shindig that out-out-of-the-box swagger.
Blue light glasses
With the rise in virtual events and the transition into working from home over the past few years, the amount of time we spend in front of screens has increased quite a lot.
Blue light glasses can help keep our circadian rhythms in check and avoid any other negative effects from over-exposure to harmful blue light rays. Send your attendees home with a trendy, fashionable pair of customized blue light glasses featuring your company's logo printed on the side as a takeaway they can use in their day-to-day office life. Your attendees–and their eyes–are sure to thank you!
Portable chargers
There's nothing worse than being out and about only to find that your phone's battery is about to die. It's not always easy to find an outlet, and charging stations at event arenas are often small and crowded.
Keep your attendees connected by giving them a customized portable charger. Power banks are a great gift that can easily fit into your attendees' back pocket and are compatible with virtually any type of electronic device. With multiple ports to charge more than one device at a time and a high charging capacity, portable chargers are a great gift that will leave your attendees feeling the power.
Clip-on ring light
Virtual meetings, video calls and online events are something we are all too familiar with. But oftentimes, our computer cameras and fluctuating office lighting can make our video appearance less than flattering.
Ring lights provide users with a soft light that reduces any harsh shadows and brings the focus back on you rather than your background. Customizable ring light clips are a great takeaway to ensure your attendees' are looking their best for their next virtual event. Ring light clips are the perfect gift since their small size makes them ideal for someone who's always on the go. The clip features also make it easy to switch your lighting from your laptop to your phone or tablet.
DIY Kits
If you're looking for a gift that is a little more hands-on and creative, consider getting your attendees a DIY kit!
From painting your own pottery to growing your own plant, there is a wide variety of do-it-yourself gifts that you can hand out at your next event. Let your attendees tap into their inner artist and create something memorable. This gift is perfect for in-person events or something to send home to your virtual visitors.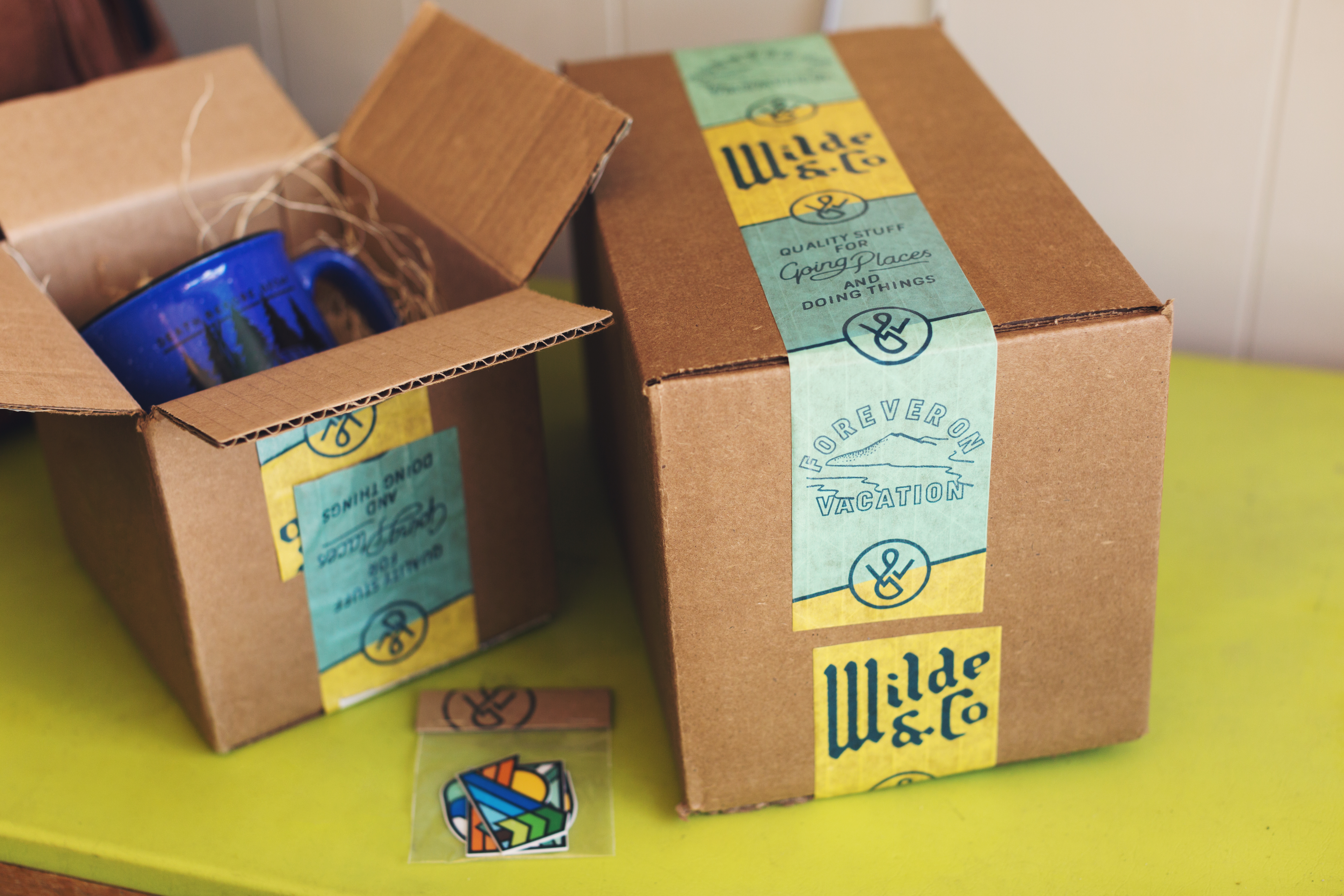 eGift
Hybrid and virtual events involve the participation of virtual attendants. If you don't want to deal with the trouble of shipping your swag to your online attendees, consider giving them an egift.
Whether it's a mindfulness app subscription or access to online courses, egifts are an effective way to make sure that your virtual participants are getting the same swag as your in-person attendees. And since subscription services typically last anywhere from three months to a year, these items are truly the gift that keeps on giving! Our favorite thing about egifts is not only is it easy for your attendees to access but they are also simple to set up and deliver directly to your guests.
Laptop stand
Whether you're trying to declutter your desk or attempting to create a more ergonomic workspace, laptop stands are an event takeaway that anyone can benefit from.
Customizable laptop stands will not only act as a reminder to your guests of their attendance at your event but will also help them reduce any physical pains that come with sitting at a desk, as well as prevent damage to their computer. On top of that, most stands are lightweight and portable, making for easy setup no matter where you are. (Higher-ticket items like these make great thank you gifts for speakers!).
Lunchbox
Some of us are heading back into the office, which can mean packing a daily lunch. For those who want to cut down on food spending or reduce their ecological footprint, a good lunchbox is the way to go!
Putting your company's logo on an insulated lunch box is a simple way to advertise your brand and send your attendees home with a gift they will use time and time again. Even if your event's guests aren't back in the office just yet, an insulated cooler is the perfect item to use on beach vacations, camping trips or any other adventure your attendees may go on following your event.
Whether your next event is in-person or virtual, sending your attendees home with some swag is a great way to make sure your guests stay engaged with your business. These unique gifts are sure to impress your guests and make your company memorable. Plus who doesn't like free stuff!
Looking for more ideas or need help with your event? Here at Content Matterz, we like to work out-of-the-box. Contact us to talk more about how our approach to marketing can help your business!